Hai Chau Confectionery Joint Stock Company, formerly known as Hai Chau Confectionery Factory, was established on September 2nd, 1965. Hai Chau is one of the leading companies in confectionery and spices manufacturing in Vietnam. Hai Chau's compressed biscuits, wafer, soup powder and other products have long been popular in most parts of Vietnam and have been trusted by millions of Vietnamese people.
During 50 years of continuous development, Hai Chau focuses on resource investment, including possessing 3 large-scale factories in strategic locations, investing in modern equipment and advanced technology in Europe and Japan, creating delicious products with high nutritional value to serve the needs of modern life such as cookies, cracker, wafer, sponge cake, croissants, moon cakes and Hong Kong lava, drinks and jelly.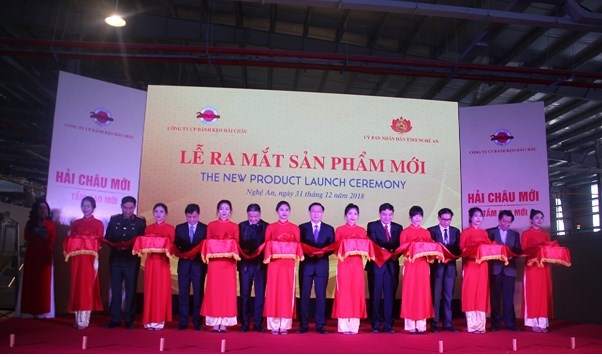 Vision
Developing the brand "New Hai Chau, new level" - focusing on resources investment and competitiveness. Continuing to affirm Hai Chau as "Golden quality", paying special attention to develop high quality resources and building a company environment of "creativity, speed and professionalism".
Mission
- Hai Chau Confectionery Joint Stock Company carries out the mission of cooperation, connecting with partners and participating in the global production and consumption chain.
- Creating competitive advantages with modern business methods, advanced technology, and realize the goal "The leading Vietnamese enterprise in the region".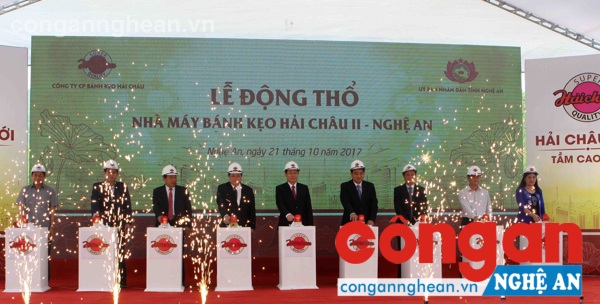 Hai Chau has 3 large-scale production factories in Hung Yen, Nghe An, Vinh Long with a total area of ​​250,000m².
Hai Chau Confectionery Factory I:
Dong Thuy area, Dong Khuc village, Vinh Khuc commune, Van Giang district, Hung Yen province.
Hai Chau II Confectionery Factory:
Dong Hoi Industrial Park, Quynh Loc Commune, Hoang Mai Town, Nghe An Province.
Hai Chau III Confectionery Factory:
Dong Thuan Ward, Binh Minh Town, Vinh Long Province.